Knowing how much Americants like pictures, I thought I'd post a few.
Signs of the times: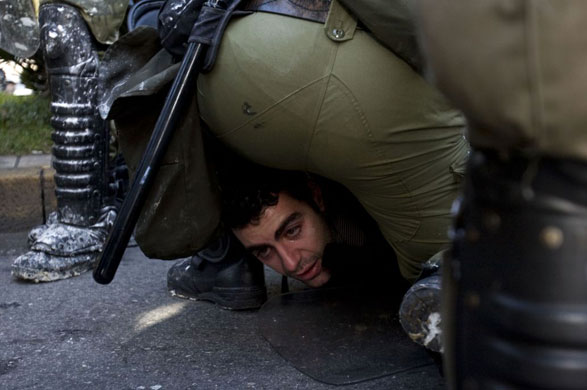 More Signs of the times:
Our Ridiculous Future expectations:
The Only Brave Man in the Entire World:
And the Would Be Brave:
The Future Ex-Leader:
Herr Leader's Future Job Opportunities:
And the Future Of Our Troops Occupation:
More Signs of the times:
More Colored Horseshit From American Corporations:
American dartboards of the future:
The Real President:
Your Real Future:
Their Real Future:
And Why You Don't Care:
Your Future Redeuex:
And what this means:
Need I say more?
But I'm not done yet, how about Your Allegiance or Die?
And Your Children's Future:
Do You REALLY Want Change?
I didn't think so. You REALLY think this mattered?
The only ones willing to fight:
Because YOU won't:

Nothing to see here:
The Graves of No Excuse:
Our response:
But this is what we really prefer:
It's really all just fun and games:
And none of it matters:
I've been asking you to resist:
And so has the world:
Please!
Please!
Wake The Fuck Up:
Is There ANYTHING you care about?
I didn't think so:
Do you really think you can have it both ways?
They're going to make sure you don't:
And so will they:
Some world you've failed to stop:
There will be a lot more of this:
This is not a spectator sport:
And there is no wisdom here:
It is ALWAYS someone's BLOOD:
But not the ones responsible:
Come home:
Before it's too late:
No more of this:
Or this:
Or this:
Or this:
Or this:
But this:
And this:
They need your help:
So do we:
Before this:
Becomes this:
The threat is real:
No, not that, this:
And this:
Our Leaders are too busy playing around to care:
All of them:
Some know what we have become:
But most don't:
And some just beg:
I hope it doesn't take this long:
But it probably will: